THIS PAGE IS DEDICATED TO ALL ENTHUSIASTIC CHRISTIANS

Hey say hello to my undersea friend, 'Blubber Mouth.' Remind you of someone?
Click on my winking eye when you've seen me twice

You seem to have been out of pocket lately - on the moon? or what:
You know what they say though...
For a while I thought something ate you up: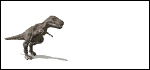 But wisdom prevailed and I figured you were there all the time:
I've been chasin' rabbits - grace haters pop up everywhere and argue about the stupidist of things -
Try and click on the rabbit and see if you can stop him from running down the hole - remind you of anyone you have 'argued' with about the gospel?

Or go to the other rabbit and click on it, he's a bit slower:
Oops, you missed. OK, try to click on the moving arrow to back to the other rabbit or not.

Ok, ok click on me!!!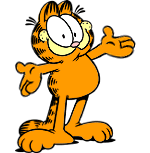 This rabbit chase only makes me study all the more - defend more particularly and post more studies on the site. Anyway, here's the other rabbit(?) - click on him when he appears, not Joey, to find the answer to it all:



PANIC BUTTON